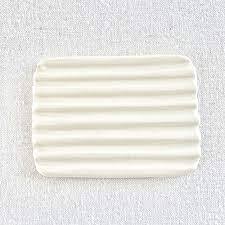 Note: The raised ribs are hand carved and softed to lift up the soap and collect the goop. Soap and nail scrub brush, not included.
Dimensions:
ribbed soap dish: 4.5" x 3.25" x .5"
Handmade in Portland, Maine.
White stoneware clay. Glazed and fired to cone 6.
Food, liquid and dishwasher safe.